About Dr. Christy M. Stammen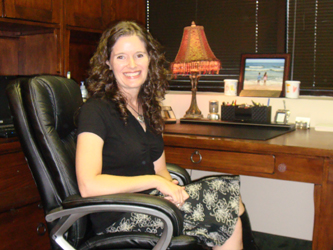 A Dallas native, Dr. Stammen earned her B.A. in Psychology (magna cum laude) in 1994 from Pepperdine University. In 1999 she earned her Ph.D. in Clinical Psychology (with an emphasis in children and families) from the California School of Professional Psychology in San Diego. Returning to Texas, Dr. Stammen entered private practice in Plano in 1999. As a licensed psychologist, Dr. Stammen specializes in individual psychotherapy with adults, adolescents, children, and couples/families. Conditions treated include anxiety/panic disorders, depression, grief/loss, trauma, relationship issues, stress, self-esteem, adjustment and transition difficulties, and more. She also offers gender identity, gender transition, and LGBTQ specific supports. Dr. Stammen utilizes cognitive behavioral therapy (CBT), interpersonal therapy (IPT), solution-focused therapy, as well as other forms of therapeutic approaches.
Professional Affiliations
American Psychological Association
Collin County Psychological Association
Dallas Psychological Association
Texas Psychological Association
Education
Continuing Education
Continuing Education hours are maintained current per regulation of the Texas State Licensing Board.
California School of Professional Psychology at San Diego
San Diego, California
June 1996 to June 1999
Degree obtained: Doctor of Philosophy in Clinical Psychology
Emphasis: Family/Child
Honors: Award of recognition from the directors of Humanities and Cultural Psychology
California School of Professional Psychology at San Diego
San Diego, California
September 1994 to May 1996
Degree obtained: Master of Arts in Clinical Psychology
Pepperdine University
Malibu, California
September 1990 to May 1994
Degree obtained: Bachelor of Arts in Psychology
Graduated magna cum laude
Honors: Psi Chi, Golden Key National Honor Society, Alpha Chi Honor Society