Children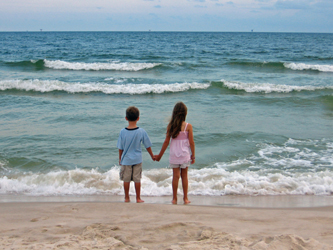 Dr. Stammen has been working with children since college and received specialized training with this population in outpatient and school settings. She provides psychotherapy services to children ages five and up for a variety of problems. Some of these include abuse or trauma recovery, ADHD, school-related issues, anger management, behavior problems, bullying issues, depression, anxiety, grief, phobias, and helping children cope with divorce. She has research and internship experiences with trauma issues.
Dr. Stammen believes in creating a safe environment for your child to feel comfortable dealing with their problems, focusing on identifying and labeling feelings and learning to express them appropriately. She typically utilizes play therapy for younger children. Some of the interventions or therapies she may utilize for older children include behavioral therapy (identifying and changing unwanted behaviors), cognitive therapy (identifying how you think and challenging and changing negative thoughts that can influence your feelings), interpersonal therapy (increasing your communication skills to improve your relationships), and solution focused therapy (learning new ways to deal with your problems that will produce better outcomes in the future).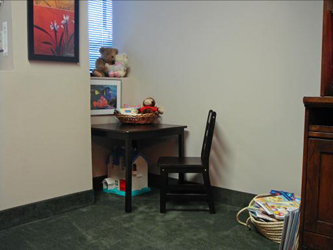 Psychotherapy involves an initial information gathering session to discuss your child's problems and history, determine a diagnosis, and set goals. Testing may be a part of this assessment, and parent (and sometimes teacher and youth) checklists are given. As therapy progresses, your child's progress and goals will be reviewed. Most of her referrals come from medical professionals in the area or previous clients.